Hooks Beacon 56B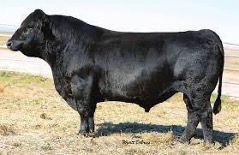 Hooks Beacon he is the total economic performance bull on very sound legs and feet.
From a top 1% calving Beacon – "The Best in a Lifetime" ease and birth weight his progeny grow to a top 15% weaning and yearling weight. Then we look at his carcase, where he stands at the top 1% of the 18 million cattle in the world's largest data bank, for both muscle and intramuscular fat. To top that off he has top 5% meat tenderness. 
Beacon's final economic marvel is that his females as well as having good tight udders will stay in your herd longer with a top 10% stayability index.